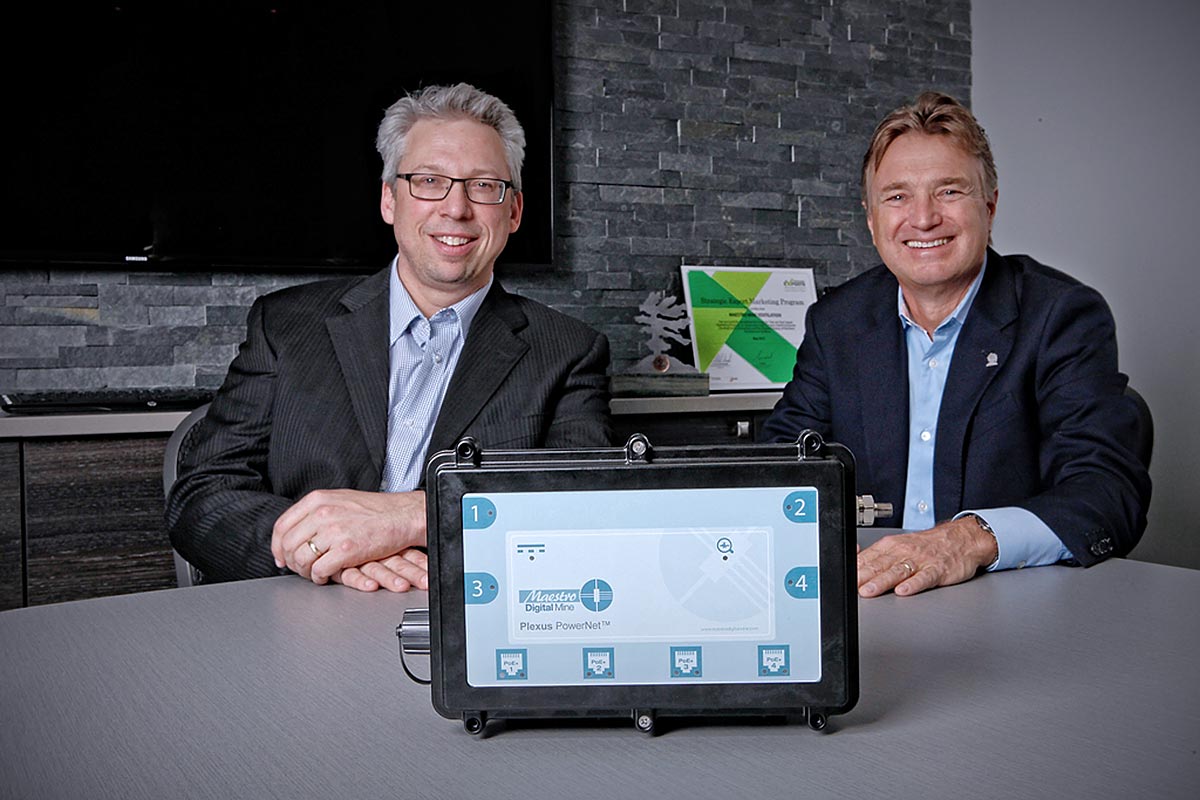 Interview with Michael Gribbons and David Ballantyne - VP & Co-Founders, Maestro Digital Mine in Global Business Reports, September 18, 2018.
Could you give us an overview of Maestro Digital Mine and the circumstances surrounding its creation?
MG: When Maestro first started, we were mainly focused on ventilation monitoring and controls for the underground mining sector. Recognizing the industry's growing demand for data, and the challenges that many of our customers encountered with connecting our ventilation solutions to their own networks, we identified a gap in the market. Working with customers on understanding the challenges of traditional communication backbone solutions, we created a solution to extend communications to where it is needed the most, the last mile to the face. We subsequently rebranded the company as Maestro Digital Mine, which has helped us expand our reach, attributing to the fact that digitization is enabling mines and other industry sectors to be more productive. Since our beginning, we have provided Industrial Internet of Things (IIoT) solutions to the global mining industry. Today, Maestro Digital Mine provides a complete mine ventilation and automation network backbone and rugged IIoT devices designed specifically for underground mines that delivers energy savings and productivity improvements while meeting the highest health and safety standards.
Read the full article here at Global Business Reports.